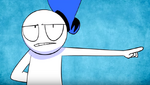 "Its that small!"
This article is a "stub". This means this article is less than 300 bytes, and is in need of detail and information. Help out the Super Planet Dolan Wikia by
editing it
!

DoopieDoOver, or simply Doopie, is a character in Planet Dolan and Super Planet Dolan
Trivia
Doopie is the first character to be both an animator and voice for Super Planet Dolan.
Script error
Ad blocker interference detected!
Wikia is a free-to-use site that makes money from advertising. We have a modified experience for viewers using ad blockers

Wikia is not accessible if you've made further modifications. Remove the custom ad blocker rule(s) and the page will load as expected.